Easy access to the battery.
You can easily remove the Wooden FlatBed and put the battery into the Battery Bed. The battery position keeps a low center of gravity for optimal crawling abilities.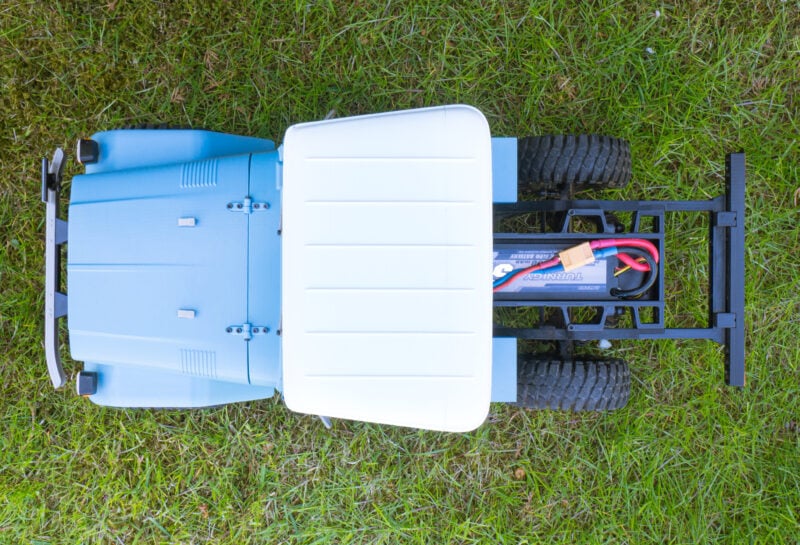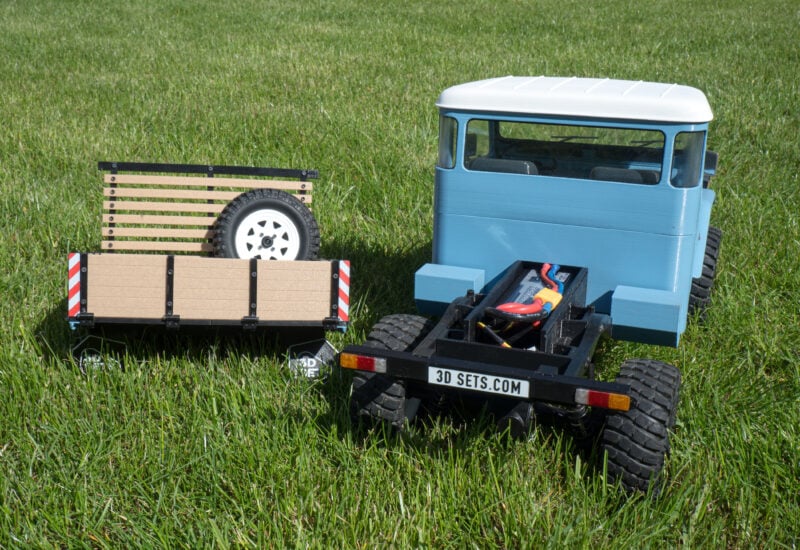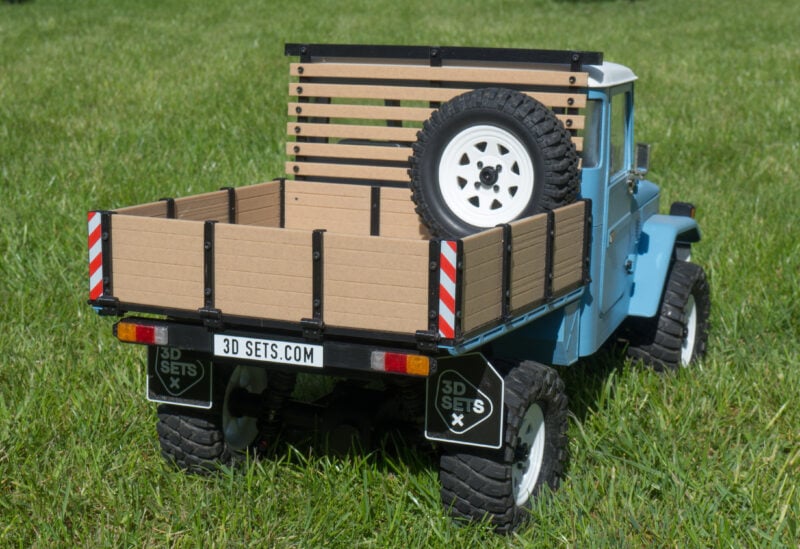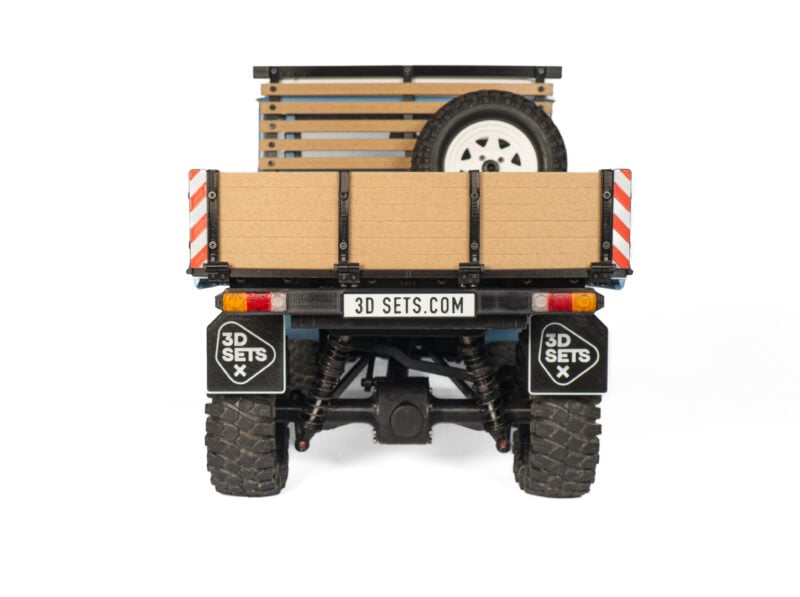 Print Wooden FlatBed with Fuzzy Skin.
You can print Side Board and Side Board Rear Door
with print modificator (already included by 3D Sets) for imitating the structure of the wood (Fuzzy skin)
.