Most advanced 3D Sets model yet
brings all the new technical features under the hood.
Very detailed
interior and exterior, including realistic dashboard and model of the engine parts.
Adjustable details
folding windscreen and rear seats, openable hood, and all doors. And the hood of course!
Battery cover
mimics trunk cargo. Now the battery will not affect the true scale realism of your mode.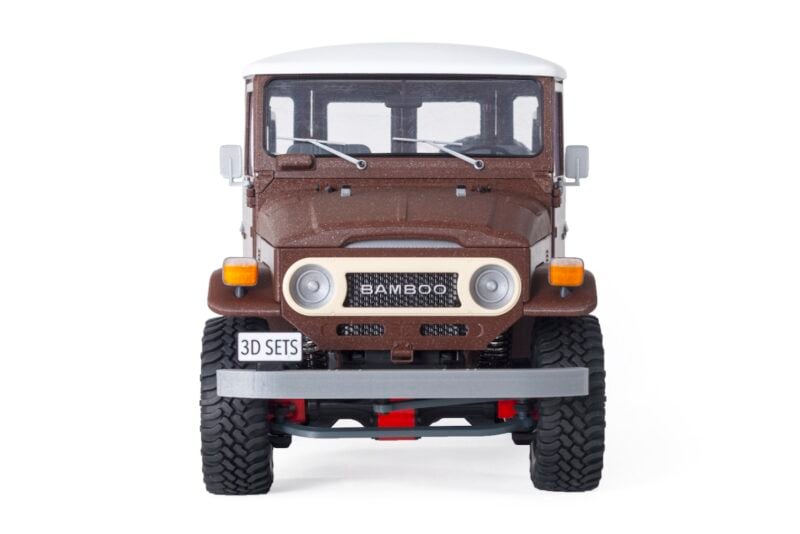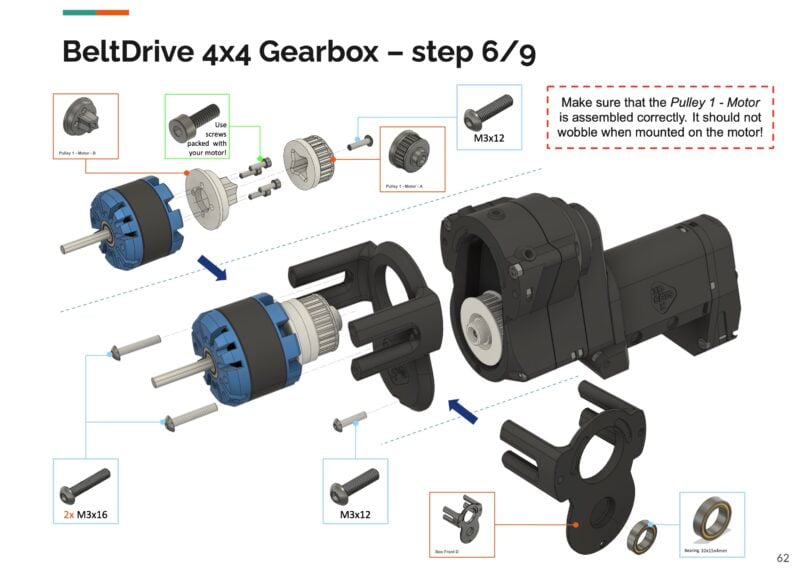 3D Sets BeltDrive 4×4
new silent & reliable because it uses timing belts. Designed for brushless motors only.
New Drive Shafts & Cardan Joints
snap-on design without tiny screws gives smooth operation and reliability.
Open Differentials
now you can 3d print and build real differentials, which can be combined with locked axles too. You can make a specific setup that fits your needs.
3-link suspension
allows better kinematics and smoother movements of the body.
What you get:
3d printing files: .stl and .gcode optimized for  Prusa Mk2-3 and Prusa Mini printers, .stl for regular 3d printer with 18×18 cm bed size. The total download size is over 600 MB. Total printing time is about 10 days of continuous printing.
step-by-step build guide, available here
list of all non-printable items (like motor, tires, screws, etc.) with link to recommended online stores
What you will need:
any 18 x 18 cm (or bigger) 3D printer, Prusa i3 recommended

3 kg of filament needed for all parts, PLA and PC Blend for some specific parts.

bring your own motor/speed controller, servo, and battery
screws, nuts, and set of bearings
set of rubber tires and shocks
How I get the purchased files?
after purchasing this digital product, you can download the printing files under "My Account" (in the "Downloads" section)