4×4 models update
8. 4. 2022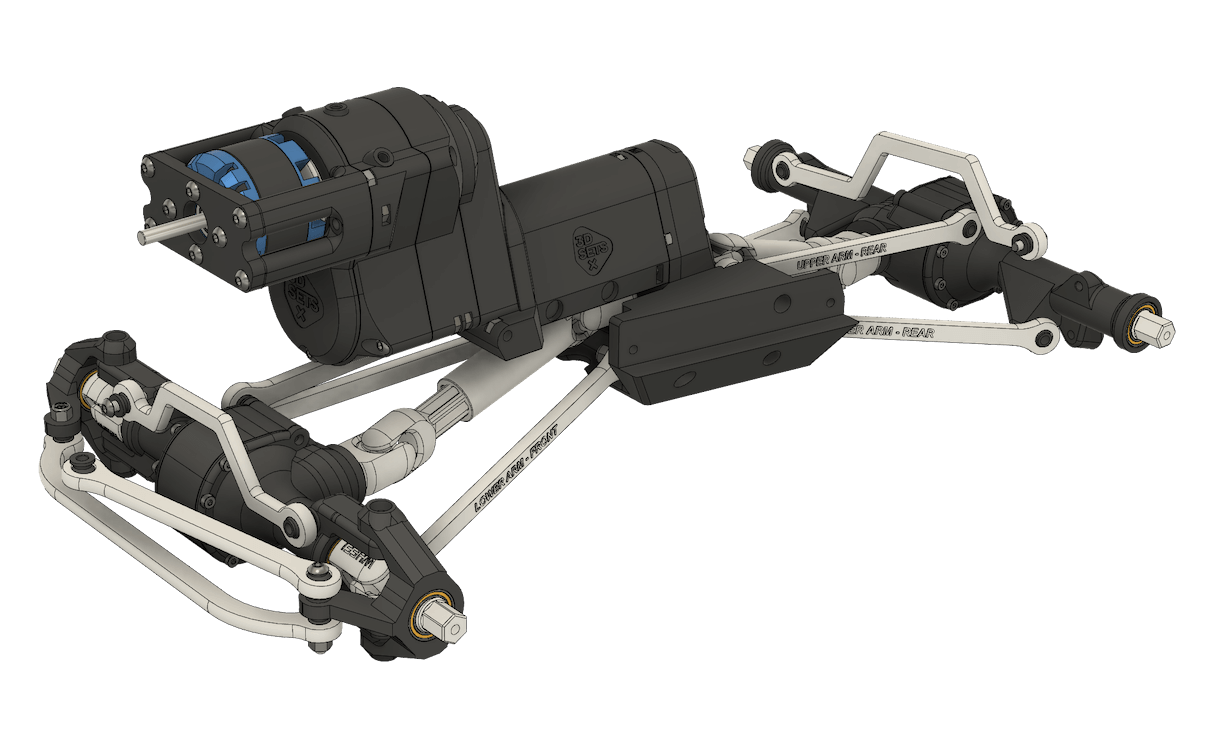 All models with 4×4 are now updated to the 3D Sets Generation 2.0 drive train, which was introduced with the Bamboo 4×4 lineup! It includes these features:
BeltDrive 4×4 gearbox – silent and reliable, compatible with brushless motors
Opened Differential – it can be combined with the previous design (locked axle), so you can choose the best setup for your needs. A locked rear axle and opened front differential is the most versatile option.
Click-on Cardan joints – these new cardan joints are easy to assemble (or disassemble), there are no tiny screws (which tend to lose) and they are running much smoother. Worth to try, definitely!
3-link suspension – only 3 arms provide smoother movement of both axles.
All these features are now available not only for Bamboo but also for Rancher & Landy lineup. BeltDrive 4×4 gearbox gets also a minor update, based on customer feedback. Changes:
greater clearance between moving internal parts and casing
better functionality with not perfectly dialed printer – now you can choose small shaft ends (pulley inserts), which often have a diameter too small when printed.
3 service holes with covers – these allow you to assemble the gearbox easily because now you can use the tip of the screwdriver to place the belts on the pulley. You can use these service holes also for check the internal condition of the gearbox.
All these new features are available for everyone – if you purchased our model in the past, just log in to your account, go to the "Downloads" section, and re-download the already purchased product again. You will always get the latest version available.
If you prefer an older geared gearbox design (which is compatible with DC550 brushed motors), it is still included in the files.